RESPONSIBLE INDUSTRY FOR A THRIVING ECONOMY
Our Mission
Better In Our Back Yard was created to provide organic, citizen-led forum content, educational resources and advocacy to support responsible industrial development projects and companies in Northern Minnesota and regions surrounding the Upper Midwest.
We advocate for projects and companies, including PolyMet's permitted NorthMet Project out of Hoyt Lakes, Minnesota, Twin Metals Minnesota out of Ely, MN and Enbridge's Line 5 Segment Relocation Project in northern Wisconsin, and it's Great Lakes Tunnel Project in northern Michigan.
Our mission is to strengthen the region's economy by advocating for responsible industrial development.
ABOUT US
Better In Our Back Yard is a coalition of dedicated young professionals and emerging leaders in the region who understand that responsible industry creates a thriving economy while protecting the area's pristine environment.​
Lives and livelihoods in northern Minnesota and Upper Midwest depend on mining, manufacturing and pipeline industries to be successful. Better In Our Back Yard understands that when these industries are thriving, so are the Union Building Trades, the tourism industry and small businesses.
Jason George
Business Manager
IUOE Local 49
"I love Better In Our Back Yard and organizations like it because the whole issue of creating good-paying jobs is being led by people who actually live in the region. The name of the group says it all. It's 'Better In Our Back Yard' and I'm proud to support them."
Craig Olson
President
Duluth Building Trades
"Better In Our Back Yard does a great job of getting the truth out on projects that are critical to the success of the Union Building Trades. Whether it's talking about the mining industry or the construction industry, Better In Our Back Yard is an excellent platform to keep the local community engaged."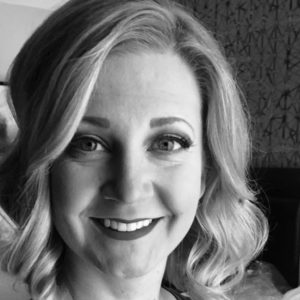 Kristin Renskers
Business Representative
IBEW Local 31
"Better in our Back Yard has a noble goal: to keep responsible industry in northern Minnesota, where skilled union labor does it best."